The staff of San Jose Animal Care Center met a Labrador named Banana for the first time when his breeder brought him there to be put down. The puppy, who was only six or seven weeks old then, suffered a broken jaw after his sire bit down too hard while correcting his behavior.
Of course, the medical staff refused to euthanize Banana, who still wagged his tail despite his situation. They placed the Labrador on meds to dull the pain, but the center wasn't equipped to operate on his jaw.
Hence, Dr. Sharon Ostermann, one of the center's full-time vets who runs the blog Tails of a Shelter Vet, asked for help through Facebook. In just one hour, a California-based non-profit organization called Umbrella of Hope offered to take in Banana.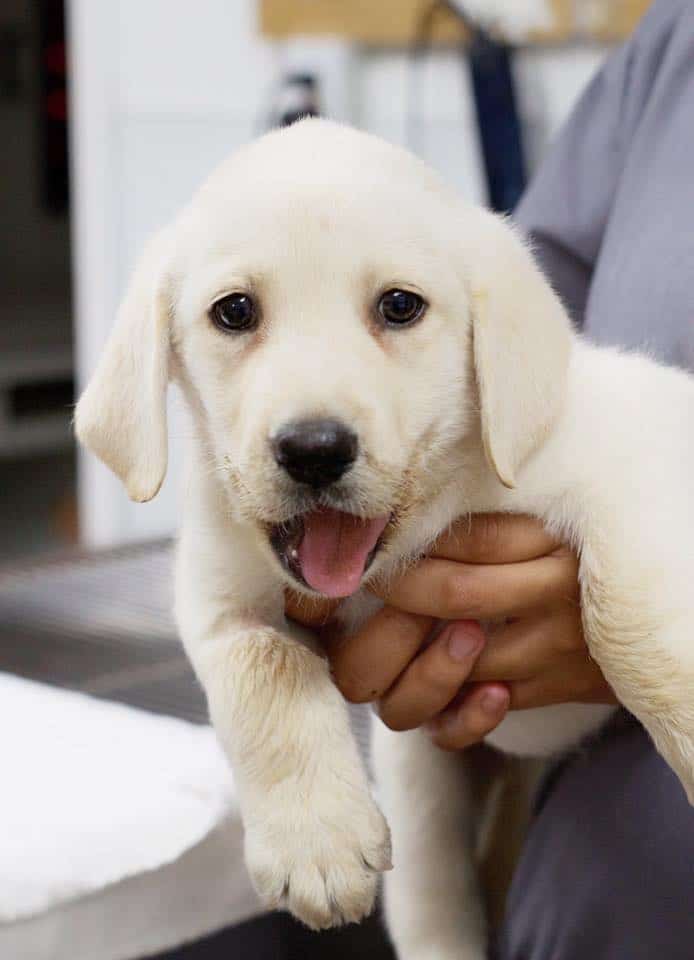 Image credit: Umbrella of Hope on Facebook
The puppy required multiple surgeries to repair his jaw. However, his journey to recovery went without a hitch, thanks to the loving care of his medical foster family.
For quite some time, Banana had to wear tape around his snout to stabilize his jaw, and he wasn't allowed to chew. Once the wires were out of his jaw, however, the silly pup wanted to make up for lost time by nibbling on everything, even his canine sister's ear!
In all, Banana spent almost a year healing from his broken jaw. Today, he's no longer a small ball of fur — he's now a 60-pound Lab named Nanner. Together with his adoptive family, he works as a farm dog, which is well-suited to his high energy levels.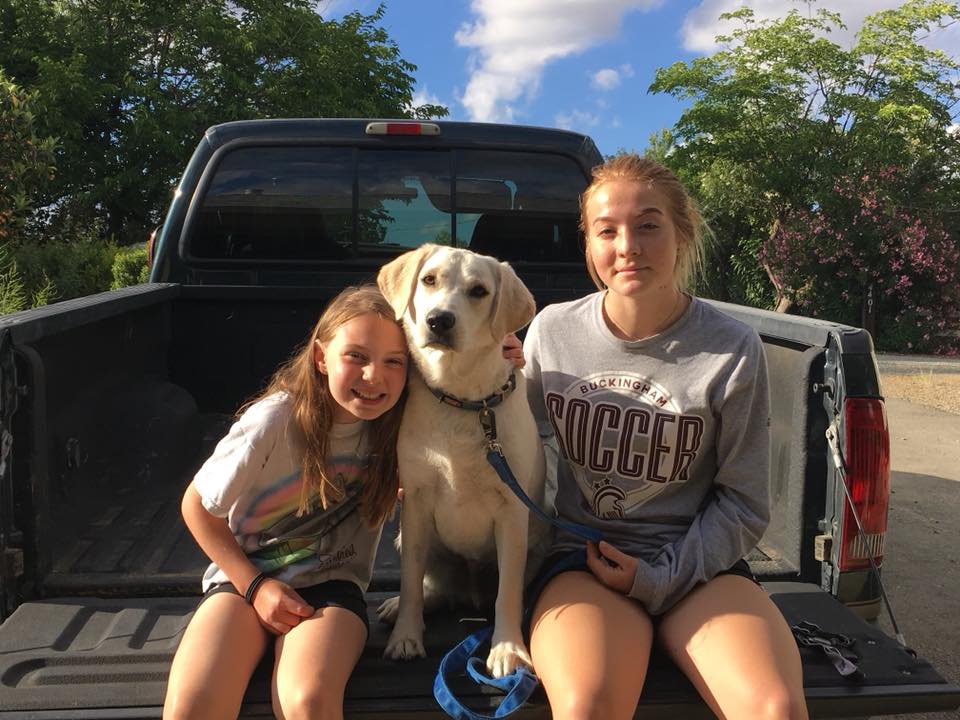 Giving up the Lab was probably the best thing that Nanner's former owner did for him. In his new home, he runs all he wants around a pasture, then cools down afterward by swimming. The lovable pooch even goes hiking and camping with his family.
Watch Nanner, or Banana, on the day he arrived at San Jose Animal Care Center in the video below:
Source: Tails of a Shelter Vet on Facebook