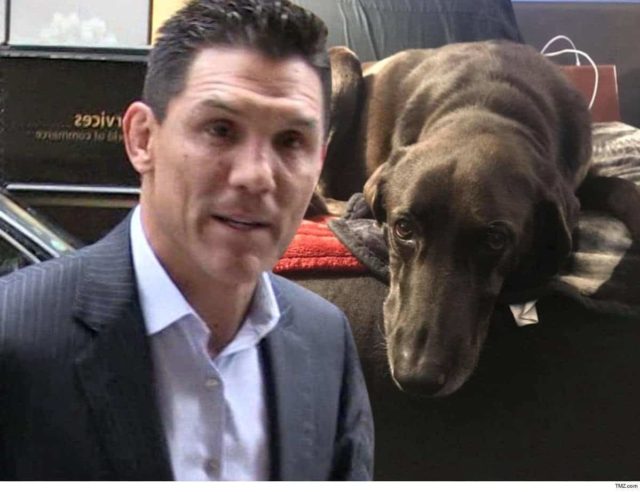 Good news dog lovers! Zelda, the dog abandoned by former UFC champion Frank Shamrock, finally found her forever home. A couple who was looking for a dog found that Zelda matches the features of a dog they are looking for.
Last March 2, Frank Shamrock was the talk of the town for the wrong reason. He abandoned a dog in the parking lot of a Dallas airport. Although he reasoned out that he tried to find a shelter for the dog and made a shout out in Instagram about this, but his reason was unacceptable for many.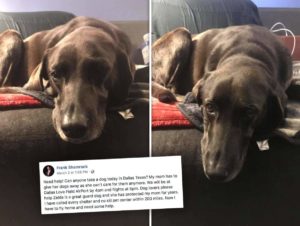 The abandoned dog is a six-year-old Labrador retriever named Zelda. The dog was his mother's, but Shamrock said that his elderly mother is already incapable of taking care of her pets. He is bringing his mother with him to California, and he is forced to give up her two pet dogs.
He was able to find a shelter for the other dog, but he did not find one for Zelda. Shamrock said that he was forced to leave Zelda in Dallas' Love Field airport.  He tied the pooch in a pick-up truck with some food and water before leaving for California with his mother on that same day.
The dog was stuck in the truck for five days before the police found her. Animal rights activists said it was freezing that weekend and the dog could have frozen to death. The police are planning to file charges against Shamrock.
On the one hand, Shamrock knew that he had done something wrong. He would face any charges on his actions, according to the UFC fighter. Not wanting to leave Zelda under that situation, but that he had no other options at the moment.
The dog was put under the care of the Dallas Animal Control and the SPCA. Zelda was later put up for adoption where her new owners found her. According to the SPCA, Zelda is in the best of health and spirits because her new family completely adores her.
Please watch the video below.
Source: Inside Edition via Youtube